This entry presents an overview of Quebec cinema, from the explosion that followed
Denys Arcand
's
Le déclin de l'empire américain
(1986) to the setback that followed 10 years later and the new wave of filmmaking that emerged at the beginning of the 21st century. It highlights the most important films, whether in terms of box office success or international acclaim, and covers both narrative features and
documentaries
. It also draws attention to an aspect of filmmaking that still has difficulty finding its place: women's cinema.
This entry presents an overview of Quebec cinema, from the explosion that followed Denys Arcand's Le déclin de l'empire américain (1986) to the setback that followed 10 years later and the new wave of filmmaking that emerged at the beginning of the 21st century. It highlights the most important films, whether in terms of box office success or international acclaim, and covers both narrative features and documentaries. It also draws attention to an aspect of filmmaking that still has difficulty finding its place: women's cinema.
This article is one of three that surveys the history of the film industry in Quebec. The entire series includes: Quebec Film History: 1896 to 1969; Quebec Film History: 1970 to 1989; Quebec Film History: 1990 to Present.
1990s Transformations
The high level of filmmaking that earned Quebec a reputation for more than 20 years faced challenges in the 1980s and 1990s. But it remained a living force despite the loss of names from the preceding generation. Animated films maintained their high quality thanks to the work of Frédéric Back, Co Hoedeman, Jacques Drouin, Suzanne Gervais and Pierre Hébert. Hébert made his first feature film, La Plante humaine, in 1997.
The 1990s saw the NFB radically transformed by several developments. Many of the filmmakers who brought it renown retired. Telefilm Canada, formerly the Canadian Film Development Corporation, had its mandate changed in 1986. It began granting huge amounts to television production. SODEC became increasing reliant on industry and preoccupied with international distribution. And independent filmmakers were trying to survive in a world where video often seemed the only practical approach. In sum, film practices were changing. Film itself was disappearing and being replaced by digital formats. The means of consumption were multiplying. Everyone was now talking about new media, as imprecise as that name was. (See also: Media Literacy.)
This transformation impacted documentaries most of all. They were now being relegated more and more to television. However, this did not stop the emergence of a new generation of documentary filmmakers who took up the baton from the major names in direct cinema. Many engaged in social or political filmmaking. They spoke out against the exploitation of peoples and the planet. Garry Beitel focused on the particularities of Montreal ( Bonjour! Shalom!, 1991; Chez Schwartz, 2007; The 'Socalled' Movie, 2010). Magnus Isacsson served as a kind of anti-globalization advocate (Power, 1996; Le grand tumulte, 1996; Operation SalAMI: Les Profits Ou La Vie?, 1999). Hugo Latulippe (Bacon, le film, 2001; Ce qu'il reste de nous, 2004; République: un abécédaire populaire, 2011) and Sylvain L'Espérance ( Le temps qu'il fait, 1997; Avant le jour, 1999; Un fleuve humain, 2006) promoted auteur documentaries and artistic research.
Souvent considéré comme l'enfant terrible du cinéma québécois, Jean-Claude Lauzon, issu d'un milieu très défavorisé, fait une carrière éclair et apparaît comme l'un des cinéastes les plus doués du Canada.
During the 1990s, a new generation arose among male directors who pursue personal and bold formal innovations. These included André Turpin (Zigrail, 1995; Cosmos, 1996; Un crabe dans la tête, 2001), François Girard (Thirty Two Short Films About Glenn Gould, 1993; The Red Violin, 1998; Silk, 2007), Robert Morin (Requiem pour un beau sans coeur, 1993; Windigo, 1994) and Michel Langlois (Cap Tourmente, 1993). Even the famous dramaturge Robert Lepage added films to his creative range (Le Confessionnal, 1995; Le Polygraphe, 1996; Nô, 1998; La face cachée de la lune, 2003).
Of these, only Morin would pursue a regular career as a film director. Morin uses pseudo-direct and experimental elements in fiction. His films use an innovative and flexible style to directly address the social and political concerns of Quebec. Films such as Quiconque meurt, meurt à douleur (1998), Le nèg' (2002), Journal d'un coopérant (2010) and Les 4 soldats (2013) confirm his status as one of today's most important Québécois directors. He is certainly the most provocative.
Also of note is Bernard Émond. A trained anthropologist, he began making documentaries in the early 1990s. These included Ceux qui ont le pas léger meurent sans laisser de traces (1992), L'instant et la patience (1994), and Le Temps et le lieu (2000). He then wrote and directed several acclaimed fiction films that examine the existential crisis of Western values, such as La Femme qui boit (2001), 20h17 rue Darling (2003), La Neuvaine (2005), Contre toute espérance (2007), La Donation (2005) and Tout ce que tu possèdes (2012). Émond's style and tone are both austere and dark, but with a tinge of optimism and faith in the redemptive power of individuals.
Considérépar de nombreuses personnes comme le plus brillant metteur en scène de théâtre de sa génération, Robert Lepage a aussi dirigéun opéra et réalisédes films.
Women's Cinema
In the 1990s, many women — Micheline Lanctôt (Deux actrices, 1993), Mireille Dansereau (Le Sourd dans la ville, 1992), Paule Baillargeon (Le Sexe des étoiles, 1993) and Léa Pool (La demoiselle sauvage, 1991; Mouvements du désir, 1994) — occupied an important place between Anne Claire Poirier, who rediscovered her inspiration in the moving Tu as crié: Let Me Go (1997), and what was thought to be a new wave (Marquise Lepage, Catherine Fol, Michka Saäl, Manon Briand, Catherine Martin, Helen Doyle). The destiny of the first group was not the same for everyone. Lanctôt and Pool managed to keep producing on a regular basis. Lanctôt did so until 2011, the year she released the well-received Pour l'amour de Dieu. Pool had several quality films to her credit, including, in French, Emporte-moi (1999) and ... Maman est chez le coiffeur (2008), and, in English, The Blue Butterfly (2004) and the documentary Pink Ribbons, Inc. (2011).
However, Dansereau and Baillargeon did not achieve the same consistency. Dansereau no longer produces full-length features. She now produces only documentaries focusing on dance (Eva, 2008; Les cerisiers ont envahi les espaces comme incendie, 2010), and on culture and creativity in a more general sense. Baillargeon was also drawn to the documentary world, a field in which she excels, as can be seen in the biographies Claude Jutra, portrait sur film (2002) and Le petit Jean-Pierre, le grand Perreault (2004). She also produced the self-portrait, Trente tableaux (2011).
As for the other directors mentioned, their situation was not an easy one. Changes in the NFB's production policies were partly to blame. Saäl and Fol have been nearly non-existent. The more versatile Lepage has produced documentaries for television. She has shown an interest in young people, socio-historical subjects and biographies (Jacques Parizeau: l'homme derrière le complet trois pièces, 2006; Martha qui vient du froid, 2009). First hired as a videographer by Vidéo-Femmes, Doyle began to show the scope of her creativity starting in the 1990s. She was funny and sensitive in Je t'aime gros, gros, gros (1993) and Petites histoires à se mettre en bouche (1998). The films she directed in the former Yugoslavia and Chechnya, areas stricken by the horrors of civil war, are more tragic and socially oriented. An artist of animated images, Doyle explores in Dans un océan d'images (2013) how the way one sees the world helps one to understand it.
Interested in documentaries, Briand began her career in a promising way. She had the support of Roger Frappier, an important producer. With 2 secondes (1998) and La turbulence des fluides (2002) — two works imbued with a personal aesthetic — she was seen as a promising director. However, like many other female filmmakers, she would face many obstacles. It would be another 10 years before she directed another feature film, Liverpool (2012). It fluctuates between romantic comedy and thriller.
Other female filmmakers would emerge in the 1990s. Catherine Martin is a demanding filmmaker in the formal sense, be it in documentaries (Les dames du 9e, 1998; L'esprit des lieux, 2006) or fiction (Mariages, 2001; Trois temps après la mort d'Anna, 2010; Une jeune fille, 2013). Her work is poetic, sensitive, in search of the soul of people and places. Louise Archambault (Familia, 2005; Gabrielle, 2013) offers works that are very sensitive. Anaïs Barbeau-Lavalette, an excellent documentary and fiction filmmaker (Le ring, 2007; Inch'Allah, 2012), produces films that exude empathy, social involvement and sensitivity to people and the situations they find themselves in.
The new wave of female filmmakers who have made a name for themselves since the early 1990s also includes: Jeanne Crépeau, who has focused on urbanity and sexual identity (Revoir Julie, 1998; La fille de Montréal, 2010); Manon Barbeau, who is concerned with culture and marginality (L'armée de l'ombre, 1999; Barbeau libre comme l'art, 2000); Johanne Prégent (Les amoureuses, 1993; L'île de sable, 1999; Le diable au corps, 2007); Céline Baril ( La fourmi et le volcan, 1992; La théorie du tout, 2009); Lucie Lambert (Avant le jour, 1999; Aimer, finir, 2009); Anne Émond (Nuit #1, 2011; Les êtres chers, 2012; Nelly, 2016; Jeune Juliette, 2019); Sophie Deraspe (Rechercher Victor Pellerin, 2006; Les signes vitaux, 2009; Les loups, 2014; Antigone, 2019); Caroline Martel (Le fantôme de l'opératrice, 2005; Le chant des ondes, 2013); Marie-Julie Dallaire (Notre père, 2006); Jennifer Alleyn (L'atelier de mon père, 2008; Impetus, 2018); Pascale Ferland (Adagio pour un gars de bicycle, 2008; Ressac, 2013; Pauline Julien, intime et politique, 2018); and Chloé Robichaud (Sarah préfère la course, 2013; Pays, 2016).
However, it must be acknowledged that, overall, female filmmakers have difficulty occupying an important and stable place in the filmmaking world. This is particularly true in fiction filmmaking. They are often obliged and limited to producing documentaries for television or independent productions on video. In 2007, many female filmmakers followed the initiative of Marquise Lepage and founded Réalisatrices équitables. It lobbies for the equal distribution of public funding for female directors in Quebec.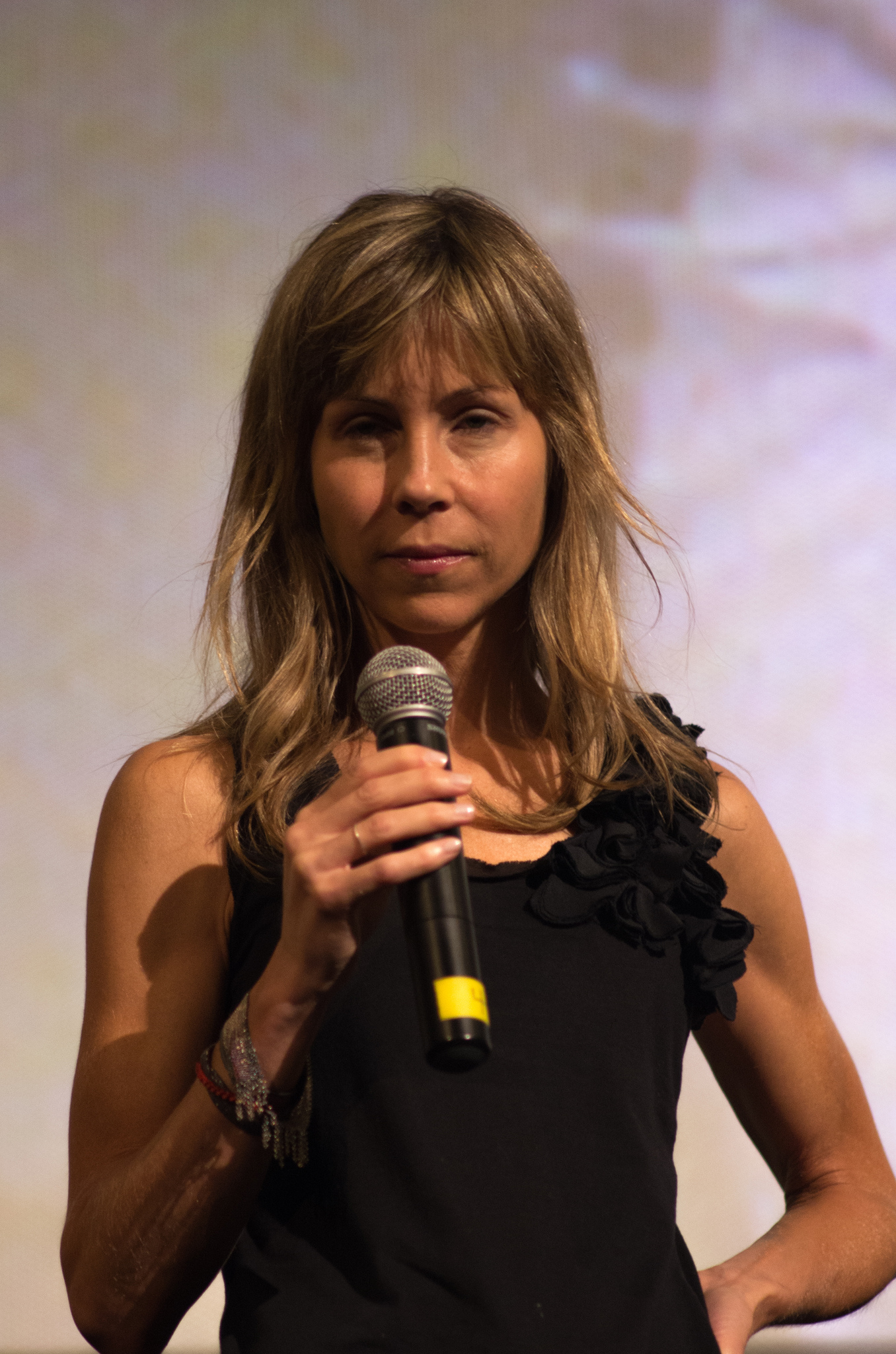 Commercial Successes
From the turn of the 21st century onward, as part of a tradition that goes back to Gilles Carle, commercial cinema has flourished in Quebec. Anchored in a narrative form that is easily accessible, these films often utilize genre filmmaking, especially comedies, adapt popular works and cast excellent actors who are beloved by the public. This category of film includes directors who work in both cinema and television.
Some of these directors have completed an array of films that are varied in style and genre as well as language. This is the case with Charles Binamé, whose career began in the 1990s after some 20 years in advertising. He began with a few films that were more personal (Eldorado, 1995; La beauté de Pandore, 2000) before turning to more commercial films (Un homme et son péché, 2002; Maurice Richard, 2005) and television. Érik Canuel is a filmmaker who has directed thrillers (La loi du cochon, 2001; Lac mystère, 2013), comedies (Nez rouge, 2003; Bon C op Bad Cop, 2006) and historical films (Le survenant, 2005; Barrymore, 2011).
One of the big surprises in comedy was the Les Boys films, about a beer-league hockey team. Directed by Louis Saïa, the first film, released in 1997, was such a success that three sequels followed (1998, 2001, 2005), as well as a TV series that aired for five seasons. In 2013, the producer of the series, Richard Goudreau, directed the nostalgic prequel Il était une fois les boys. Émile Gaudreault also makes comedies and commercial films (Mambo Italiano, 2001; De père en flic, 2009), as does Ken Scott (Starbuck, 2011). Scott has also been an actor and screenwriter for several successful films, such as the two works by Jean-François Pouliot, La grande seduction (2003) and Guide de la petite vengeance (2006). Daniel Roby (La peau blanche, 2004; Funkytown, 2011; Louis Cyr, 2013; Dans la brume, 2018) also jumps easily from one genre to another. Finally, another director who has been successful in both television and cinema through his virtuosity and sense of the dramatic is Daniel Grou, aka Podz (10 ½, 2010; L'affaire Dumont, 2012; Miraculum, 2014; King Dave, 2016).
New Directions in Auteur Cinema
Directors engaged in auteur filmmaking took a completely new direction. They opted for narrative clarity, emotionality and a synergistic connection between audience, actors and subject matter. Some are well positioned in the Quebec and international cinema scene, and have imbued Quebec cinema with an impact and influence it has not had for a long time.
Philippe Falardeau stood out in 2000 with La moitié gauche du frigo, with its ironic tone and charming social connotations. After the very imaginative Congorama (2006), Falardeau directed the heartfelt and touching Monsieur Lazhar (2011), a cinematic surprise that focuses on the cultural and human impact of living in contemporary Montreal. He followed that Oscar-nominated success with a pair of Hollywood movies, The Good Lie (2014) and Chuck (2016), as well as the set-in-Canada satire Guibord s'en va-t-en guerre (2015).
Kim Nguyen has taken a more unique track. Since Le marais (2002), he has been exploring an element uncommon in Quebec cinema: the fantastical. Combining this approach with a realistic and violent political backdrop, his talent exploded in Rebelle (War Witch, 2012). There are parallels between Nguyen's career and that of Denis Villeneuve, who, after completing a dozen short features with an experimental flavour, focused on more formalist cinema (Un 32 août sur terre, 1998; Maelström, 2000) before revealing another facet of his exceptional talent with Polytechnique (2009), a harrowing account of the Montreal Massacre, and Incendies (2010), a political and moral drama focusing on sectarian conflict in the Middle East. Since then, he has enjoyed tremendous success pursuing a career in the US (Prisoners, 2013; Sicario, 2015; Arrival, 2016; Blade Runner 2049, 2017; Dune, 2020). His best director Oscar nomination for Arrival was the first-ever for a Québécois director. In December 2019, the Hollywood Critics Association named him the Filmmaker of the Decade.
Jean-Marc Vallée made an impressive debut with Liste noire (1995) and broke through with the auspicious coming-of-age story C.R.A.Z.Y. (2005), a film about family structured like a musical composition. He then went on to pursue an international career in English and in French (The Young Victoria, 2009; Café de Flore, 2011; Dallas Buyers Club, 2013; Wild, 2014; Demolition, 2015). He is renowned for his ability to draw authentic, heartfelt performances from actors. He won a Governor General's Performing Arts Award in 2015 and two Primetime Emmy Awards in 2017 for the star-studded HBO series Big Little Lies (2017–).
In a completely other niche, but also enjoying an international audience, there is Xavier Dolan. He was barely 20 when he debuted with J'ai tué ma mère (2009) and has been making a name for himself ever since (Les amours imaginaires, 2010; Laurence Anyways, 2012; Tom à la ferme, 2013). Brilliant, funny and touching, his films explore the synergy between actors (often including himself), and the dynamics between family and homosexuality. Mommy (2014) won the Jury Prize at the Cannes Film Festival as well as nine awards at each of theCanadian Screen Awardsand thePrix Iris, including best film, director, editing and original screenplay at both galas. His sixth feature film, Juste la fin du monde (It's Only the End of the World, 2016), won the Grand Prix and the Prize of the Ecumenical Jury at the Cannes Film Festival — the first Canadian film to do so since Atom Egoyan's The Sweet Hereafter (1997) — as well as César Awards for best director and editing. It also won six Canadian Screen Awards including Best Motion Picture, Adapted Screenplay and Achievement in Direction. With his inspired direction and camerawork, Dolan has contributed a great deal to the richness of contemporary Quebec cinema.
Several other directors are practitioners of original and varied auteur films, ranging from chamber cinema to exuberance, the imaginary to realism, emotion to humour. The films of former critic Denis Côté have been prized by foreign festivals for the quality of the cinematography and their formal innovation (États nordiques, 2005; Elle veut le chaos, 2008; Curling, 2010; Vic + Flo ont vu un ours, 2013; Boris sans Béatrice, 2016; Répertoire des villes disparues, 2019). Côté focuses on narrative experimentation and attempts to destabilize the viewer's expectations. His style and process follow that of directors such as Rafaël Ouellet (Le cèdre penché, 2007; New Denmark, 2009; Camion, 2012), Simon Lavoie (Laurentie, 2011; Le torrent, 2012), François Delisle (Le bonheur est une chanson triste, 2004; Toi, 2007; Le météore, 2013) and Stéphane Lafleur ( Continental – un film sans fusil, 2007; En terrains connus, 2011). Also included in this group are Simon Galiero, Frédérick Pelletier and Maxime Giroux. All these filmmakers work in a poetic, often minimalist cinema that turns its back on realism and the socio-political tradition of Québec cinema.
Other notable auteur filmmakers include: Guy Édoin (Marécages, 2011); Sébastien Pilote (Le vendeur, 2011); Louis Bélanger (Post Mortem, 1999; Gaz Bar Blues, 2003; Route 132, 2010); Sébastien Rose (Comment ma mère accoucha de moi durant sa ménopause, 2003; Le banquet, 2008); Benoit Pilon (Des nouvelles du nord, 2007; Ce qu'il faut pour vivre, 2008); Ricardo Trogi (Québec-Montréal, 2002; 1981, 2009; 1987, 2014); Robin Aubert (Saint-Martyr-des-damnés, 2005; À l'origine d'un cri, 2010); Jean-Philippe Duval (Matroni et moi, 1999; Dédé à travers les brumes, 2009); Luc Picard (Babine, 2008; Ésimésac, 2012); and Robert Favreau (Les muses orphelines, 2000; Un dimanche à Kigali, 2006).
Films with Mass Appeal
Since the 2000s, Quebec cinema has been characterized by exceptional maturity and diversity. Several directors have received international attention at prestigious festivals and won high-profile awards. Denys Arcand became the first Canadian filmmaker to win the Academy Award for Best Foreign Language Film for Les Invasions barbares (2003). Three Quebec films in the next eight years — Villeneuve's Incendies (2010), Falardeau's Monsieur Lazhar (2011) and Nguyen's Rebelle (War Witch, 2012) — earned Oscar nominations in the same category.
Many Quebec filmmakers now reach a broad audience, both through the genres they take on and the actors they work with, to the unfortunate point that certain producers are ready to sacrifice quality in exchange for box office results that often do not materialize. As is the case everywhere, the films are distributed on a variety of platforms. This diversity is problematic for institutions such as Telefilm Canada and SODEC, whose budgets do not keep up with the ambitions of the filmmakers. In 2010, many directors wrote an open letter to SODEC arguing that commercial films were being more heavily favoured than auteur cinema. Within this context, many swear by co-productions, others go abroad, some cannot make do without television, while many swear by independent, auteur and creative films only. In short, it is an artistic and cultural practice in tune with Quebec society.
This article is one of three that surveys the history of the film industry in Quebec. The entire series includes: Quebec Film History: 1896 to 1969; Quebec Film History: 1970 to 1989; Quebec Film History: 1990 to Present.
See also: Cinémathèque Québécoise;Canadian Film History: 1896 to 1938; Canadian Film History: 1939 to 1973; Canadian Film History: 1974 to Present; Canadian Film History: Notable Films and Filmmakers 1980 to Present; Exhibit Eh: Canadian Film History in 10 Easy Steps; Documentary Film;Canadian Film Animation;Experimental Film; Film Distribution;National Film Board of Canada;Telefilm Canada; Top 10 Canadian Films of All Time; Canadian Feature Films;Film Education; Film Festivals; Film Censorship;Film Cooperatives; The Craft of Motion Picture Making.