​Louise Archambault, director, writer, cinematographer (born 1 January 1970 in Montréal, QC).
​Louise Archambault, director, writer, cinematographer (born 1 January 1970 in Montréal, QC).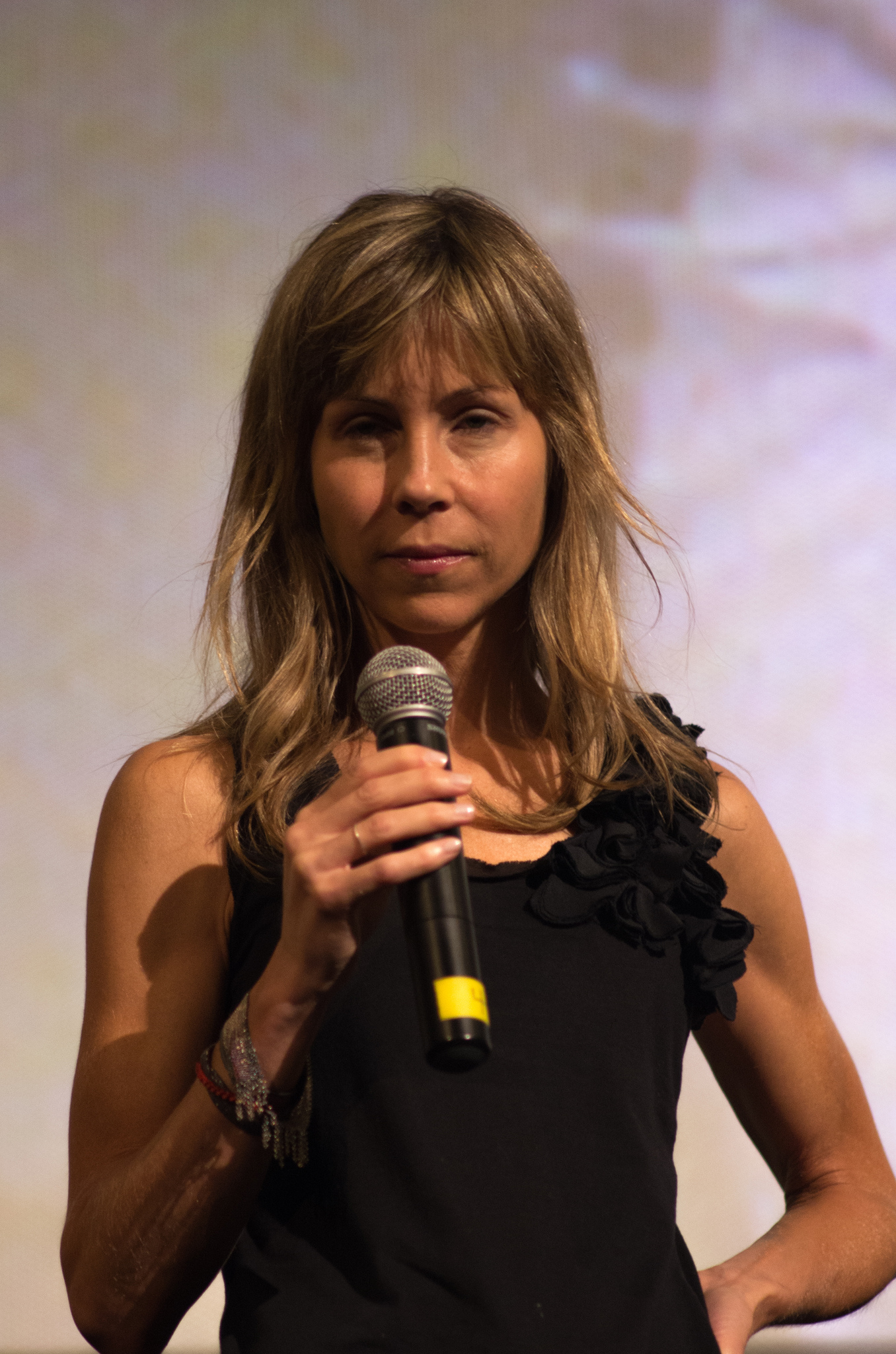 Image: \u00a9 Ross/flickr.
Louise Archambault, director, writer, cinematographer (born 1 January 1970 in Montréal, QC). Louise Archambault has cut an impressive figure in contemporary Québécois cinema, writing and directing films that combine a neo-naturalistic style with an old-fashioned sense of character and narrative. Complex and sensitive, touching and uplifting, her films typically centre on strong-willed women who don't conform to society's norms. Her second film, Gabrielle (2013), won international acclaim, a Canadian Screen Award for Best Motion Picture, and Jutra Awards for Best Screenplay and Director.
Education and Early Career
Archambault considered going into medical school before enrolling in a communications program in CEGEP. Inspired by Leos Carax's surreal, neo-noir crime drama Mauvais Sang (The Night is Young, 1986),she decided to become a filmmaker and landed a job as a sound trainee on the popular Radio-Canada TV series Lance et compte (He Shoots, He Scores, 1986–88). She studied film production at Concordia University and then worked in a variety of positions, including as an assistant director on Jean-Marc Vallée's Liste noire (1995), and as a line producer for television series and commercials.
She joined Roger Frappier's Max Films in 1998 and was the director of photography on Manon Briand's bicycle-racing drama 2 secondes (1998).After graduating with a master's degree in Fine Arts from Concordia, Archambault directed her first short, Atomic Saké (1999), a black-and-white drama about three female friends who decide to "stop the bullshit" and speak their minds to one another over dinner. The film was met with critical acclaim at the Toronto International Film Festival (TIFF), screened at dozens of other international festivals and went on to win the Jutra Award for Best Short Film.
Familia (2005)
Archambault made a second short, Mensonges (2004), during the four years it took to produce her first feature film, Familia (2005). Centered on a 30-something woman (Sylvie Moreau) hampered by severe gambling debts, the film had a budget under $2 million dollars and was shot by her husband, acclaimed cinematographer André Turpin (Maelström, Incendies, Mommy), who had also filmed Atomic Saké.
Featuring a mostly female ensemble (an aspect carried over from Atomic Saké), Familia debuted at the 2005 Locarno International Film Festival before going to TIFF, where it was hailed as one of the freshest French Canadian debut features in years and won the award for Best Canadian First Feature Film. Familia also received the Claude Jutra Award for best first feature, and earned Archambault Genie nominations for screenplay and direction.
Shorts and Collaborations
Image: \u00a9 Agene Goodwin.
In 2010, Archambault directed Lock, a short documentary about the famed choreographer Éduoard Lock, produced by the National Film Board for the Governor General's Performing Arts Awards gala. In 2011, she was one of 13 Canadian filmmakers to participate in The National Parks Project, a multimedia endeavor that paired directors with musicians to create short, impressionistic pieces reflecting each of the nation's provinces and territories. Archambault's entry, Kluane, shot in the Kluane National Park and Reserve in the Yukon, is a painterly, abstract 10-minute film featuring music written and performed by Ian D'Sa, Mishka Stein and Graham Van Pelt. In 2013, she created a segment for the Radio-Canada series Fabrique-moi un conte, co-directed the television docudrama Dicature Affective with journalist Karina Marceau and directed three episodes of the popular TV series La galère.
Gabrielle (2013)
Inspired by a woman she met at a public swimming pool in her Montréal neighbourhood, Archambault conducted intense research into the lives of mentally challenged people. She went on to write a screenplay about a teenaged girl who falls in love with a boy in her choir, and whose sexual coming of age is complicated by the protective reactions of her lover's family. The resulting film, Gabrielle (2013), won the Audience Award following its premiere at the Locarno Film Festival, and became a critical and commercial success.
Featuring a non-professional cast, many of them from the special needs arts centre where the film takes place, Gabrielle received a lot of media attention and several awards for its star, Gabrielle Marian-Rivard, a non-professional actress with Williams syndrome. It was selected as Canada's nominee for the Academy Award for Best Foreign Language Film (though it was not nominated), and received Jutra Awards for Best Screenplay and Director, and the Canadian Screen Award for Best Motion Picture.
In August 2014, Archambault announced that she was in the process of casting her next film, an adaptation of Amanda Sthers' 2010 novel Les Terre saintes (The Holy Lands).
Awards
Best Short Film (

Atomic Saké

),

Jutra Awards

(2000)

Best Film (

Atomic Saké

), Delle Donne International Film Festival (2000)

Best Canadian First Feature Film (

Familia

), Toronto International Film Festival (2005)

Claude Jutra Award

(

Familia

),

Genie Awards

(2006)

Prix du Public UBS (

Gabrielle

), Locarno International Film Festival (2013)

Audience Award (

Gabrielle

), Namur International Festival of French-Speaking Film (2013)

Best Screenplay (

Gabrielle

), Jutra Awards (2014)

Best Direction (

Gabrielle

), Jutra Awards (2014)

Best Motion Picture (

Gabrielle

), Canadian Screen Awards (2014)

Best Canadian Film (

Gabrielle

), Cinéfest Sudbury International Film Festival (2014)