James Hyndman, actor (born 23 April 1962 in Bonn, Germany). After studying theatre for three years in Paris, this Quebec actor won favourable notices for his performance as Lenny in a French-language production of Harold Pinter's play The Homecoming at Montreal's L'Espace la Veillée in 1992. In the 1990s, he was cast in important roles in major films by Charles Binamé (Eldorado, 1995), Robert Lepage (Le polygraphe, 1996) and Jean Beaudin (Souvenirs intimes, 1999). The winner of two Prix Gémeaux (2003 and 2016), Hyndman has also played several major characters on Quebec television.
Education and Early Career
The son of a Canadian diplomat who served in various capacities in Russia and Germany before being posted as Canadian ambassador to Cuba, James Hyndman spent his early childhood outside of Canada, after which his family settled in the country's National Capital Region. He attended Lycée Claudel in Ottawa, then completed his final year of secondary school at Collège Saint-Alexandre in Hull (Gatineau), Quebec. There he discovered theatre, when he appeared in Un chapeau de paille d'Italie, a comedy by French author Eugène Labiche.
After completing secondary school, Hyndman studied political science at the University of Ottawa, where he landed a role in a production by the school's theatre department. Noticed and encouraged by Professor Tibor Egervari, he then played other roles, including Lucky in a French-language production of Samuel Beckett's Waiting for Godot, at the Théâtre de l'Île in nearby Gatineau. Subsequently, Hyndman studied theatre at the Atelier de l'Acteur-Créateur (the former Alain Knapp course) from 1985 to 1986 and attended the Florent theatre course in Paris, where he also continued his studies in political science. He acted in a few productions in France and Belgium before returning to Quebec, where he completed his theatre training with Gabriel Arcand and Téo Spychalski under the auspices of Montréal's Groupe de la Veillée, as well as with Pol Pelletier.
Hyndman had his Montreal theatrical début at the Théâtre La Licorne in 1990, in a French-language production of I Am Yours, a dark, intense piece written by Canadian playwright Judith Thompson and directed by Claude Poissant. Early in his theatrical and film career, Hyndman was often cast as ominous characters--most likely because of his striking physical presence, with his considerable height and shaved head—roles in which he acquitted himself with panache.
Theatre
In 1992, Hyndman appeared in a French-language production of Harold Pinter's play The Homecoming, directed by Gregory Hlady at Montreal's L'Espace la Veillée. This performance won him critical attention and a nomination for the Quebec theatre critics' association's Prix de la Critique in the Discovery of the Season category. Hyndman also appeared in a theatrical adaptation of Franz Kafka's novel Amerika, also directed by Hlady. The following year, his performance in the title role of a French-language production of the play The Ugly Man, by Brad Fraser, at Montreal's Théâtre de Quat'Sous, caused a sensation, heightening the play's provocative themes and Gothic ambience. In 1995, at Montreal's Théâtre du Nouveau Monde, he gave a masterly performance as Olaf in a French-language production of Botho Strauss's Time and the Room, directed by Serge Denoncourt.
Under the direction of Brigitte Haentjens, Hyndman inhabited other times and places in plays such as Bernard-Marie Kolte's La nuit juste avant les forêts  (1999-2001), August Strindberg's Miss Julie (Espace GO, 2002) and Georges Feydeau's Farces conjugales (Théâtre du Rideau Vert, 2003). This last production revealed Hyndman's unexpected talent for comedy, which he later explored in television in particular. In 2004, Hyndman appeared in Variations sur un temps, a French-language production of five short comic plays by David Ives, directed by Pierre Bernard and Frédéric Blanchette and presented at the Festival Juste pour rire. In 2007, at the Théâtre du Nouveau Monde, he slipped into the skin of the insolent title character of Molière's Don Juan (directed by Lorraine Pintal), although he was somewhat upstaged by Benoît Brière's brilliant comic performance as his valet.
Place des Arts is the centre for the performing arts in Montréal, with 3 concert halls (courtesy Canadian Tourism Commission).
At Montreal's Place des Arts, Hyndman lent the warm tones of his voice to readings from two novels about romantic passion: Gabriel Garcia Marquez's Love in the Time of Cholera in 2006 and D.H. Lawrence's Lady Chatterley's Lover in 2007. He also provided the voice-over narration for the first and second films in the youth-oriented series Dans une galaxie près de chez vous in 2004 and 2008. He appeared in Yasmina Reza's play Le dieu du carnage at the Théâtre du Nouveau Monde in 2010, as well as in La concordance des temps (an adaptation of the novel by Evelyne de la Chenelière) at Usine C in 2013, an in I Disappear, by Norwegian playwright Arne Lygre, at the Théâtre Prospéro in 2017.
During the 2016-2017 theatrical season, Hyndman presented series of readings of his favourite theatrical works at the Théâtre de Quat'Sous in Montreal and at the Pierre Lassonde Pavilion of the Musée national des beaux-arts du Québec in Quebec City.
Television
On Quebec television, Hyndman has appeared on series such as 4 et demi, Diva, Le cœur a ses raisons and Les hauts et les bas de Sophie Paquin. But it was his role as the conceited journalist Benoît Dumais in Rumeurs (2002-2006) that earned him the Prix Gémeaux for Best Male Actor in a Leading Role: Téléroman, Comedy in 2003 and made him a star of the small screen.
From 2009 to 2013, Hyndman played the role of Dr. Pierre Meilleur in Trauma, a television series created by Fabienne Larouche and directed by François Gingras. Hyndman also played himself in Les bobos, alongside Marc Labrèche and Anne Dorval, then offered a remarkable performance by taking on the character of François Bélanger in the second and third seasons of the series Au secours de Béatrice. This latter role earned him the 2016 Prix Gémeaux for Best Male Actor in a Supporting Role in an Annual Dramatic Series.
Film
In film, James Hyndman has successfully played a series of characters shrouded in darkness or surrounded by mystery—the late-night radio host in Eldorado by Charles Binamé (1995), Hans in Le polygraphe by Robert Lepage (1996), a paraplegic painter in Souvenirs intimes by Jean Beaudin (1999, adapted from Monique Proulx's novel Homme invisible à la fenêtre), Paul in Le Marais by Kim Nguyen (2002) and the stranger in Black Eyed Dog by Pierre Gang (2006). In 2016, Hyndman starred in Boris sans Béatrice, by Denis Côté, and in 2017, he appeared in Nous sommes les autres, by Jean-François Asselin.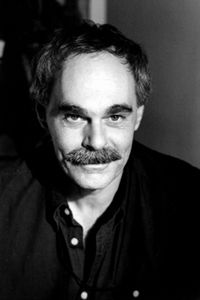 Jean Beaudin (courtesy Telefilm).
Thought by many to be the most brilliant theatre director of his age, Lepage has also directed opera and film (photo by Graham Law).
Image: Eye Steel Film/flickr cc.
Denis Côté attending the Dejeuner Du Film Francais in Cannes on May 19, 2009, as part of the 62nd Cannes Film Festival. Image: Canadian Press/Calo-MF/ABACAPRESS.COM.
Nguyen spent 10 years writing the script for Rebelle (War Witch) and met former child soldiers in Burundi as part of his research. He gave his non-professional actors their scenes a day at a time to capture a sense of fear and uncertainty.
Image: © Bob Howard/flickr.
Awards and Honours
Best Male Actor in a Leading Role: Téléroman, Comedy (Rumeurs), Prix Gémeaux (2003)
Best Male Actor in a Supporting Role: Annual Dramatic Series (Au secours de Béatrice), Prix Gémeaux (2016)